Interview Coaching To Talk The Talk
Home / Services / Interview Coaching To Talk The Talk
Set an Appointment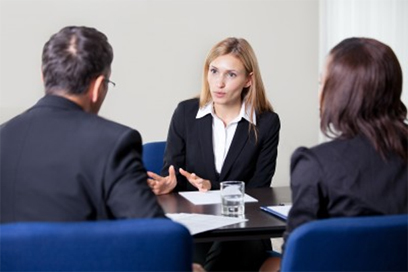 Interview coaching is not just about coming up with smart answers. During a coaching session you will be helped with your vocal tone and projection, how to choose the right words at the right time and how to avoid negative words and phrases. It is useful to highlight your common verbal fillers and develop techniques to avoid them. This is when video recording is helpful as often people are not aware of the common phrases they put into their speech, which distract from some great answers.
Coaching: It's all in the voice
| | |
| --- | --- |
| Listening skills. What stops you from listening effectively | Listening techniques. Listen properly and your own responses will be 20 times more effective. |
| Getting the tone and pitch right |  Techniques to project and direct the voice. How to give meaning and emphasis to words. |
|  The power of words |  Learn to use high impact words, avoiding waffle, fillers or jargon. |
|  How to structure your answers |  Techniques to answer the question succinctly and persuasively. |
|  Small talk |  Practise small talk techniques which subtly steer the interview. |
Coaching techniques
Book an initial consultation
The approach above may or may not be suitable for you. All the coaching sessions are designed around individual needs. Initially, click the Free Consultation button below and on the right, or click Contact so that we can discuss your objectives.
Book Free Consultation